Even though I'm not experiencing this, I get it why.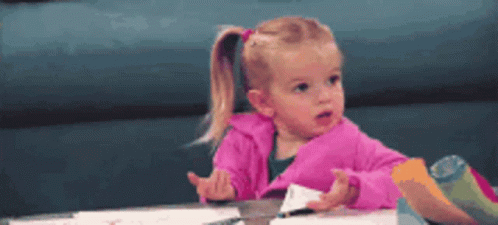 If I want to love someone or if I want to let someone to love me, I need to befriend with him first and vice versa. He needs to be able to be my friend, before I can fall in love with him, or before we got into a serious thing. I have a trust issue, so I need to make sure if I open my heart to someone, he can be trusted. I mean, I would not tell literally everything happen to my self to someone who I do not completely trust. If you are my friend, I can trust you. If I can trust you, I may fell in love with you. Wenak. (hahaha!)
Some people told me that I'm single because I'm picky. No. I just don't trust people easily, in terms of relationship. Other than that, I'm cool at trusting people. Because you know that when you love someone who's not right, it hurts. And I don't want to waste my time for that anymore.
Anyway, my friend told me that he loves/loved her because he get used to be with her as a friend. I'm not sure if I should use present or past tense here, because by the time I am writing this, I don't know how does he feel about her. But I decided to use past tense because they eventually become nothing. (Hahaha, mon maap buat kamu yang ceritanya aku tulis di sini. tapi beneran I get it why you did/do like her).
He is also the type of guy who don't do 'fell in love in the first sight' kind of thing. He has to really know her. He has to know his personality, how does she behave in the work place, who her friends are, and other things. That is why like I said in the first place, that I understand because he, I guess, also does not trust his heart easily to somebody he does not know. Well, me too 🙂
So, why are we, or you apparently, falling in love to our best friend? Because you already knew her/him and she/he makes you comfortable. You don't feel embarrassed if you do anything silly. You trust him/her with your story. He/she is your 'go to' guy. You want him/her accompany you to do anything. Your feeling towards him/her become more and more, because you feel content with him/her.
Is that normal? Is that okay?
According to me, it is okay. There is nothing wrong loving your friend more than a friend. We are human. As human, we have rights to love or like anyone we want to. Even, we often can't control our feelings. If we like someone, we like someone. Sometimes, we don't even know why like him/her. Because, it just happens. 🙂 So, you have every right to love anybody.
But, you also have to remember that someone that you like also have every right to not to like you back. If you are lucky, she/he will have the same feeling about you. If he or she is literally see you a friend, no more that that, you don't have right to insist you feelings toward her/him.
Thus, let your crush know your feelings can be tricky. Either you guys can be in a relationship or it can break your friendship. If your feelings are not mutual, your friendship can be so awkward. I'm sure it would never be the same again.
Yet, it is always be your decision. You can either be silent forever and let him/her be with someone else, or you can be honest about feelings and be brave with all of the consequences. You only live once, anyway. You are entirely up to you.