Hi Y'all!
This week is pretty hectic. I have three essays more to go due on 25 May, 4 June, and 8 June. Also, this is Ramadan month which I actually have some to do list as well such as read Quran one day one juz. I also genuinely want to write to you all of my very first experience fasting in Australia, but I merely have time about it.
Anyway, before I 'talk' about my fasting experience, I would like to talk about this blog. So, I actually have two blogs, this one and the other one that I deactivated. I set it as a private mode so no one can't see it but me because I write some personal stories there. I don't want to see it again, and I don't want people to reread it, because what's done is done. However, somehow, a few weeks ago I feel like my posts on my other blog is precious and it is what's a waste if just dump it like that. So, I export it to this blog, and tadaaaa there are more than 400 posts from 2013 on this blog. But, now, I realise, why I do I even did it. Thank God that  WordPress has an excellent system, and I can move those post into draft posts easily.
The reason I made a new blog, Not Average Girl, because I want this blog is much more professional and less private stuff of my daily life. Ideally, I want to run two blogs, this one is to share my scholarship and school stuff, while the other is where I can tell you my personal stories, my romance stories, in a frank way, and just be me. Meanwhile, I just can't run two blogs. It is exhausted, and I don't have much time. So, I exported all of my posts here without thinking about the consequences, and have moved it again into drafts post. I'm so-so-so silly.
I love writing on the blog, even telling my personal stories. Yet, recently, I feel like, people are judging me based on what I write here. I don't know whether this is just my anxiety or what, but I have changed my mind, and I don't want to write too personal stories. I used to write everything on my blog, and it is so much fun! And a lot of people leave comments on my blog, share their experience or leave a suggestion. I also used to write about my romance life. When I re-read it again, I feel like, "Omg, it is such a drama", "Omg, why do I even like this bloke", and whatsoever. And I still do remember about a guy who liked me, but he also liked another girl in the same time. It's so funny. Now he is so chill to me, I don't even know whether he remembers what he did in the past. He was like, "Hi Gadis, can you write some wishes to me on a piece of paper and capture it when you hang out somewhere in Australia". I'll be like, dude. Okay, I'll leave it here.
Alrighty then, so here we go, my first Ramadan in Australia.
Ramadan month is a holy month for Muslims. We have to fast from dawn to Sunset during this month. In Clayton, the suburb where I live in, the athan subuh (dawn) is 5.45ish, and athan maghrib (sunset) is 17.15ish. It's Autumn right now in Melbourne, and brace myself, the Winter is next week. Do you know how does it feel fasting during the cold season?
It's fun! It doesn't feel like you are fasting due to the chilly weather. I'm not feeling too hungry or thirsty or exhausted. Besides, we only need to fast less than 12 hours, and we don't have to wake up too early in the morning. Compared to Indonesia, I have to wake up around 3am, the athan subuh is about 4ish, and sunset is at 17.22ish. It's 14 hours fasting, and in my hometown, the temperature is around 29-degree Celcius.
I usually wake up at 5am, but then I'm bragging in bed until 5.10am. I have prepared some water, bread, and fruits in my room because I'm too lazy to get out of my room and go to the kitchen taking some rice and side dishes. I drink two glass of water or more because I don't want to dehydrate during the day and I eat bread or a banana or date fruit. I'm not trying to lose my weight if you are asking, but I'm not hungry, and I'm not used to eating a lot of food very early in the mornings.
In the very first day, I succeeded to not continue to sleep after subuh. Yet, on the second day and today, I feel like a zombie. I really need sleep after subuh because I slept at 12am. Basically, I need 7 hours sleep in a day. If I wake at 5am, then I need 2 hours more to sleep. If I don't sleep, I totally feel like a zombie, and my system won't work well. Then, I sleep again and wake up around 9am. And you know what, I feel so guilty being not so productive. On that occasion, I decided to put on my fitness pants and go for a walk.
Thank God that the weather is beautiful and what I do really like about winter is, if I work out, I will not sweat a lot (even I don't sweat at all) and will not feel extremely fatigue as usual. While working out, I love listening to a podcast. My two favourite podcasts are The Healthy Code and The Psychology of Black Mirror.  I walk to the nearest reserve to my house, jog for 10 mins because I'm fasting and I don't want to push myself and go back home. Only 30-40 mins. It's so peaceful, and I love this morning routine.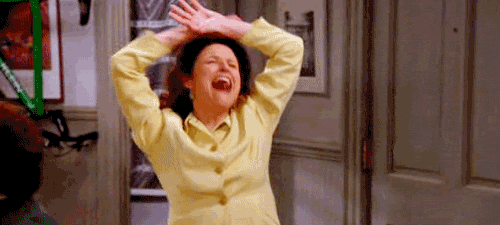 After that, typically I will do my essay because my mind is so refreshed and I feel like I'm so creative. I have the essay that due on Friday, only 3000 words. Gosh. Anyway, sometimes I feel like my friends are so great and so focus that they barely leave the house just to do the essay. Then, I do realise people are different. People have their own circadian rhythm, and so do I 🙂
After that, around 3pm or 4pm is time to prepare for iftar. It's kind of random. The first day, I cook Ayam bumbu rujak and kulup sayur, dimakan dengan sambal. IT IS SO FREAKING GOOD. The second day, I break fast at Consulate General of The Republic of Indonesia (KJRI), and third is at Westall mosque. Maybe next time I will write about the detail, but not today.
I'm happy that I'm doing Safari Ramadan. It's when you go to different places to pray Taraweh. Thank my neighbour who is very kind and give the lift to me (eaaak). I prayed at Beddou Mosque on the first day, Minarate College in the second, KJRI in the third, and yesterday I prayed at Westall mosque.
The Minarate prayer room in Springvale is the fantastic prayer room I have ever visited in Australia, like ever. I'm so amazed even until now.
I think at that time I was the only Indonesian girl and everyone but me are Arabs. No wonder, Minarate College is an Islamic school. What funny is, I was the only person who wore mukenah. Actually, it should be fine, but I feel weird because no one wore mukenah, especially because my mukenah colour was pink. Mukenah is kind of Indonesian culture because people here don't really use it to pray. So next time I'm thinking to just wear a skirt, and I won't use mukenah again because I don't want to feel like I'm 'an outsider'. 😄😆